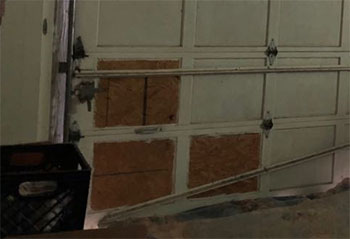 Panel Replacement
Customer Issue: Mr. Fisher found that one of his garage door panels had broken somehow, and wanted to get it taken care of right away.
Our Solution: Mr. Fisher's garage door panel was too badly broken to simply repair, so our team found a replacement panel of a fitting size and shape to replace it instead. We made sure it matched the garage door's shade, before removing the garage door itself from the system to more easily access the panels. Our experts unbolted the damaged panel and installed the new one.
Darrell Fisher
- Sugar Hill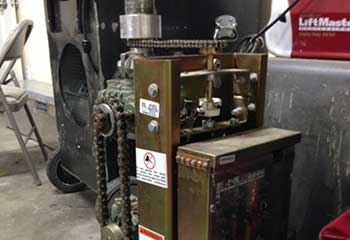 Garage Door Opener Repair
Customer Issue: The customer's opener started delaying before starting work, and opening the garage door very slowly and noisily.
Our Solution: There was no sign of software problems, so the garage door opener had to be pulled open and looked at. Fortunately, the problem was just a slight misalignment of the gears and turbine, and easily shaped back into place without the need for replacement parts.
Frierson McNeil
- Arbor Trace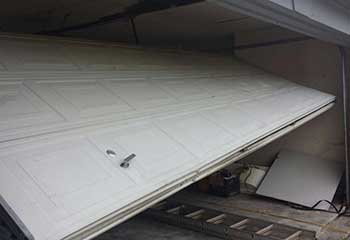 Garage Door Off Track
Customer Issue: Garage door's wheels out of the track.
Our Solution: After disconnecting the opener to ensure safety, our professional found where the door's wheels were no longer in place and pried open the track. The wheels were shifted back into their proper spot before closing the track.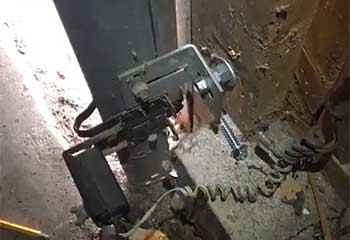 Sensor Alignment
Customer Issue: Door doesn't reverse properly.
Our Solution: This customer's opener safety sensors were misaligned and therefore the door did not reverse when something got in its way. We carefully repositioned these delicate components and then made sure they were working correctly and that the door was once again safe to use.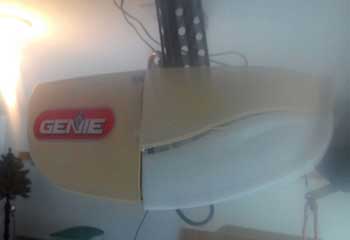 Opener Installation
Customer Issue: Needed a new opener.
Our Solution: We asked the customer a few questions to assess his preferences and then made a few recommendations. He decided to get the Genie model 4024 belt drive garage door opener from the IntelliG® Pro Series, which we then installed for him and made sure he completely understood how to use the unit's different features.
Walt Hammersmith
- Duluth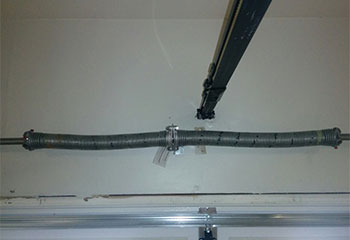 Spring Replacement
Customer Issue: Broken extension spring.
Our Solution: After removing the damaged component and inspecting its counterpart (which we discovered was quite worn as well) we replaced both with new extension springs and made sure the door could open again without a hitch.