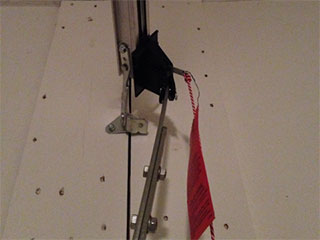 We're dedicated to providing excellent levels of customer service. It's our responsibility to deliver safety and satisfaction with every job we complete, whether we're repairing frayed wires or installing a new garage door opener. You can rely on us to get your overhead door system fixed quickly and to help you avoid accidents.
Great Service, Great Quality
Over more than 10 years of providing our services to local customers, we've discovered that true reliability can only come from focusing on quality. That's why we only use the best parts available when carrying out repairs - we work with leading brands like Chamberlain, Raynor, LiftMaster and Genie. We know that these manufacturers make great components that our customers can rely on, and we're not willing to settle for less than the very best.
Offering More Than Just Repairs
We don't stop at offering overhead door repairs. Our technicians are highly experienced with the installation of openers and garage doors, so if you're looking to upgrade or replace your existing system we're ready to help. Our experts will guide you through the process of choosing the perfect door or opener for your garage, ensuring that you have all the information you need to make an informed decision. Once you've made a choice, our technicians will install the new system for you, making sure that it's properly set up and aligned.
Great Quality At An Unbeatable Price
We're proud to say that you won't find better garage door repair experts anywhere in Georgia. Whether you need emergency repairs, scheduled maintenance, a new door or a new opener, our experienced technicians can help you. Contact Garage Door Repair Suwanee today to book an appointment.
Don't Wait - Contact Us Now:
Highly Skilled Technicians
Over Ten Years Of Experience